Planning A Party? Here's Why You Should Hire A Party Bus in Chicago
If you are planning a bachelor party, opting for a SpotLimo Party Bus service would be one of the rational decisions. It is because the party bus will make your party 10x more exciting and joyous. However, hiring a party bus service provider does not solely matter here, but hiring a professional service provider matters the most.
Survey says that many people find it difficult to get reliable and professional limousine service providers in Chicago due to the multiple options available in the market these days. If you are also one who finds it tough to find a professional service provider among so many options available, this article is for you.
Also, many people overlook the benefits of hiring a party bus in Chicago due to multiple reasons. So, this article will also help in identifying the reason why hiring a professional party bus service provider in Chicago is important and how you can find the best service providers. So, let's get right into it!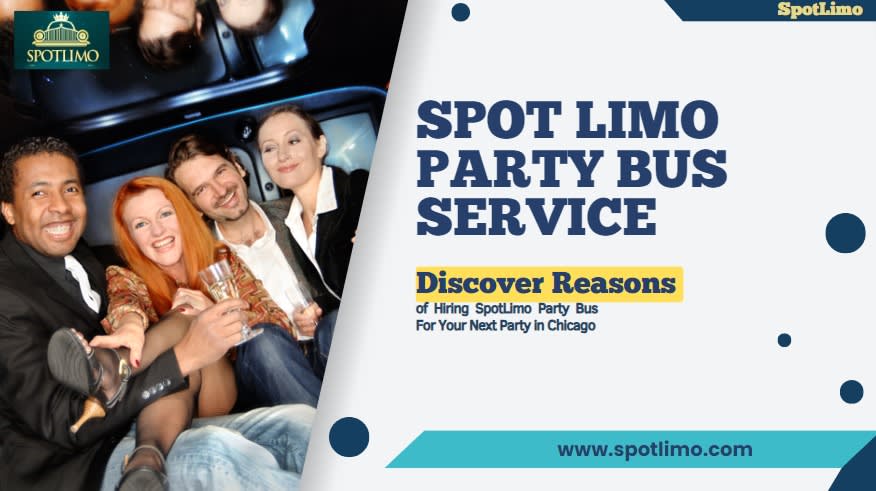 Why You Should Hire A Party Bus Service in Chicago?
Hiring a party bus service in Chicago offers many benefits that will make your party even more exciting. Especially if you are looking for a party bus for a bachelor party, hiring a professional party bus in Chicago would be a life-saving decision. In addition, it will make sure your party remains exciting throughout the time. Moreover, the benefits of party buses from trusty-worthy service providers are worth investing.
Some of these benefits are outlined below.
Convenience and Mobility
A party bus provides both transportation and a party venue in one. You can easily move from one location to another without the hassle of coordinating multiple cars or worrying about designated drivers. This mobility allows you to visit various destinations, such as bars, clubs, and restaurants, in a single night.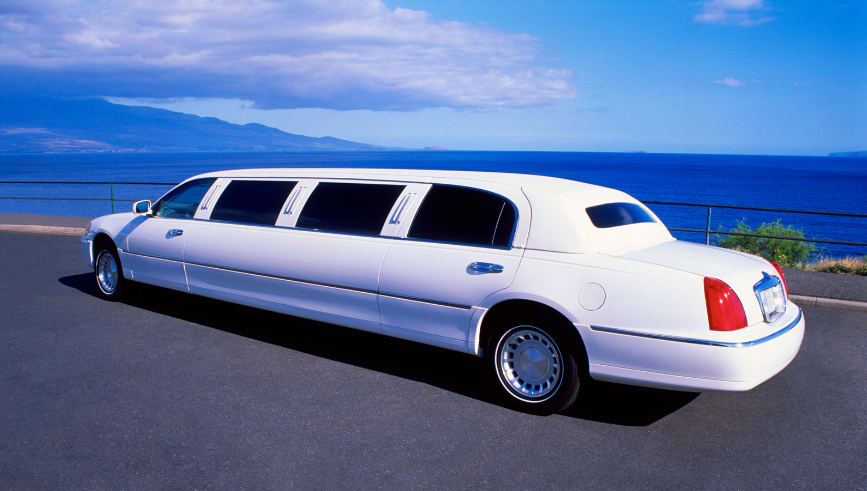 Space and Comfort
Party buses come in various sizes, accommodating different group sizes. They typically offer comfortable seating, ample space for dancing, and various entertainment options, like music systems, TVs, and even dance floors. This creates a lively atmosphere, ensuring everyone has a great time.
Safety
Safety should always be a top priority, especially when alcohol is involved. A party bus can ensure that everyone has a safe ride home. In addition, professional drivers are responsible for getting you and your friends safely to your destinations, eliminating the risk of DUIs or accidents.
Party Atmosphere
Party buses are designed to create a festive atmosphere. They often have LED lighting, high-quality sound systems, and other amenities like bars and coolers. These features enhance the party experience and set the mood for celebration.
Flexibility
You have the flexibility to customize your bachelor party experience. You can plan your own route, choose your music playlist, and even decorate the bus to match the theme of the party. This level of personalization ensures that the event aligns with the groom's preferences.
No Worries About Parking
Finding parking in busy nightlife areas can be a nightmare, especially for larger groups. With a party bus, you won't have to worry about parking at all. You can be dropped off and picked up right at the doorstep of your chosen venues.
All-Inclusive Experience
Many party bus rental packages include perks such as complimentary drinks or entry to certain clubs or bars. This can help you save money while ensuring that everyone in the group has a fantastic time.
Memorable Experience
Bachelor parties are meant to create lasting memories. Renting a party bus adds a unique and unforgettable element to the celebration. It is not every day that you get to party on a bus with your closest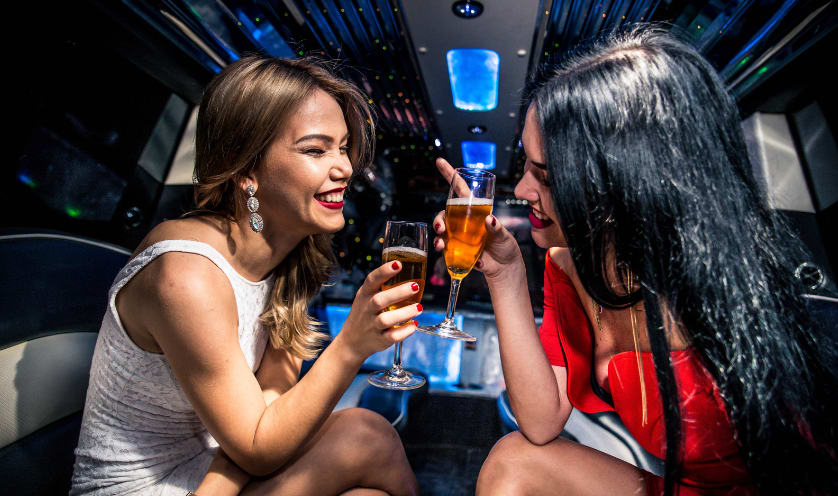 friends.
VIP Treatment
Riding in a party bus often gives you a VIP experience, as you will receive priority access and treatment at various venues. This can make the groom and the whole group feel special and pampered.
No Cleanup
Hosting a party at home or a rented venue comes with the responsibility of cleaning up afterward. Moreover, a party bus can leave the cleanup to the rental company, allowing you to focus on enjoying the party.
How to Find a Professional Party Bus Service Provider in Chicago?
Finding a professional party bus provider in Chicago is crucial because it will define your party's success. The party's success means the joy and excitement it brings. Therefore, it is one of the most crucial aspects. Unfortunately, Chicago's market is replete with many scammers who try to entrap people just for the sake of a few bucks. They offer low rates to entrap people and provide unprofessional services.
However, people need to understand that hiring an unprofessional service provider is equivalent to turning your fun or bachelor's party into a sheer headache. We have pointed out some factors that will help you to identify a professional party bus service provider in Chicago. Follow this checklist, and you will never get entrapped by any scammer - that's our promise!
Research Online -

Start your search by using search engines, social media, and online directories to find party bus service providers in Chicago. Websites like

Yelp

,

Google Maps

, and

TripAdvisor

often have customer reviews and ratings that can provide valuable insights.

Ask for Recommendations -

Seek recommendations from friends, family members, colleagues, or acquaintances who have used party bus services in Chicago. Personal recommendations can be a trustworthy source of information.

Check Online Reviews and Ratings -

Read online reviews and ratings from previous customers. Look for consistent positive feedback and check if there are any recurring issues or complaints. This can help you gauge the reputation of the service provider.

Verify Licensing and Insurance -

Make sure that the party bus service provider is licensed, properly insured, and keeps the buses well-maintained. This is crucial for your safety and protection in case of any unforeseen circumstances.

Review the Fleet -

Analyze the company's

fleet of party buses

. Consider the size and amenities of the buses to ensure they meet your specific needs and preferences. Some party buses offer different features, such as sound systems, lighting, and seating arrangements, so choose one that suits your event.

Ask About Services and Packages -

Contact potential service providers and inquire about their services, packages, and pricing. Be clear about your event details, such as the date, time, duration, and any specific requests or requirements you may have.

Ask About Safety Measures -

Inquire about the safety measures and precautions taken by the party bus provider. This includes information about their drivers, maintenance procedures, and adherence to safety regulations.

Clarify Terms and Conditions -

Review the terms and conditions of the service agreement, including payment policies, cancellation policies, and any additional fees. Make sure that everything is clearly outlined and understood.

Book in Advance -

Once you have selected a reputable party bus service provider that meets your criteria, book their services well in advance to secure your reservation, especially if your event is during a busy season.
Hire SpotLimo Party Bus Service Provider in Chicago and lock Indefinite Fun for Your Party!
To conclude, hiring a party bus for a party can make the event more convenient, enjoyable, and memorable for everyone involved. It is because the party bus comes with professional chauffeurs who ensure safety and take good care of you and your loved ones throughout the party. Just be sure to plan ahead to book a professional and customer-trusted party bus company for an unforgettable celebration.