14 Top Adventures in Chicago with SpotLimo Limousine
Chicago, with its irresistible charm, stands as a magnetic beacon for tourists from around the globe. The city's beauty lies in its vibrant tapestry of culture, history, and innovation. From the architectural marvels that grace the city's skyline to the soul-stirring beauty of nature, Chicago offers an eclectic blend of amazing adventures.
No doubt, the city is full of adventures and thrills. However, the congested, busiest, and confusing streets of Chicago can make these adventures out of access from tourists. But the good news is that this problem has the best solution: hiring a professional limousine service provider - SpotLimo.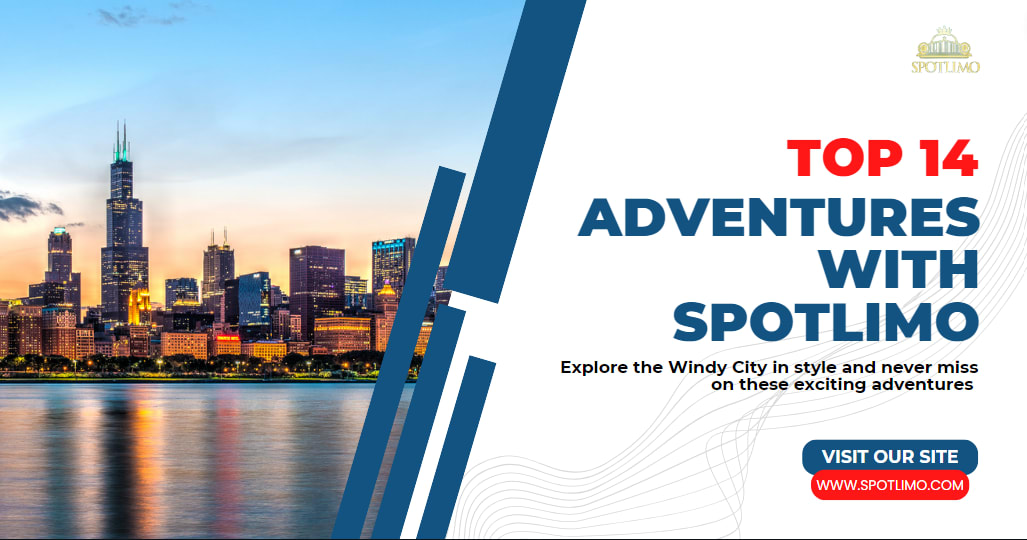 Spotlimo Chicago Limousine service can make your Chicago adventures pleasant experiences and unforgettable memories. This article will help you shortlist the 14 amazing adventures in Chicago that you can enjoy with Spotlimo Limousine service.
Before pinpointing the exciting adventures waiting for you in Chicago, let's briefly talk about why you should opt for Spotlimo Limousine service.
Spotlimo company is the leading limousine service provider company in Chicago. The company is well-reputed for several genuine reasons, such as providing a wide range of well-maintained fleets, professional chauffeurs, flexible services, etc.
In addition, hiring Spotlimo will provide exceptional services and benefits, some of which are listed below.
SpotLimo offers a fleet of well-maintained limousines that ensures your safety throughout your exciting journey.

Our drivers are professionally trained and well-versed in Chicago's traffic and road conditions.

No need to worry about parking or navigating public transportation; we handle all the logistics so you can focus on your Chicago adventure.

We tailor our services to your needs.

Chicago is a vast city with much to offer. And our chauffeurs are knowledgeable drivers who are aware of short yet safe routes.

We provide a door-to-door experience with the flexibility to make last-minute changes in the plan.

SpotLimo simplifies the process by taking care of transportation, leaving you free to focus on the fun and excitement of your Chicago adventures.
14 Top Adventures in Chicago with SpotLimo Limousine
Chicago is a city brimming with excitement and culture. It offers many activities for residents and tourists. Some of the most exciting adventures are outlined below.
Discover the Magnificent Mile
Begin your Chicago adventure with a stroll down the famous Magnificent Mile. Stretching along Michigan Avenue, this bustling shopping district is home to high-end boutiques, department stores, and many restaurants.
In short, it is no less than a shopping paradise with luxury boutiques, department stores, and chic restaurants. Moreover, the Magnificent Mile extends beyond shopping. It serves as a cultural center as well. You can explore esteemed establishments like the Museum of Contemporary Art or the Driehaus Museum, providing insights into Chicago's Gilded Age.
Touch the Sky Via Skydeck Chicago
Having been to Chicago and missed the opportunity to get a bird's-eye view of Chicago would definitely be unjust. Yes, you heard it right. You can get vibes of touching the sky or getting a bird's eye view by visiting Skydeck Chicago.
When you opt for the Spotlimo service, you arrive at Skydeck Chicago refreshed and ready for your adventure. Also, we can better guide you about the best time to avoid crowds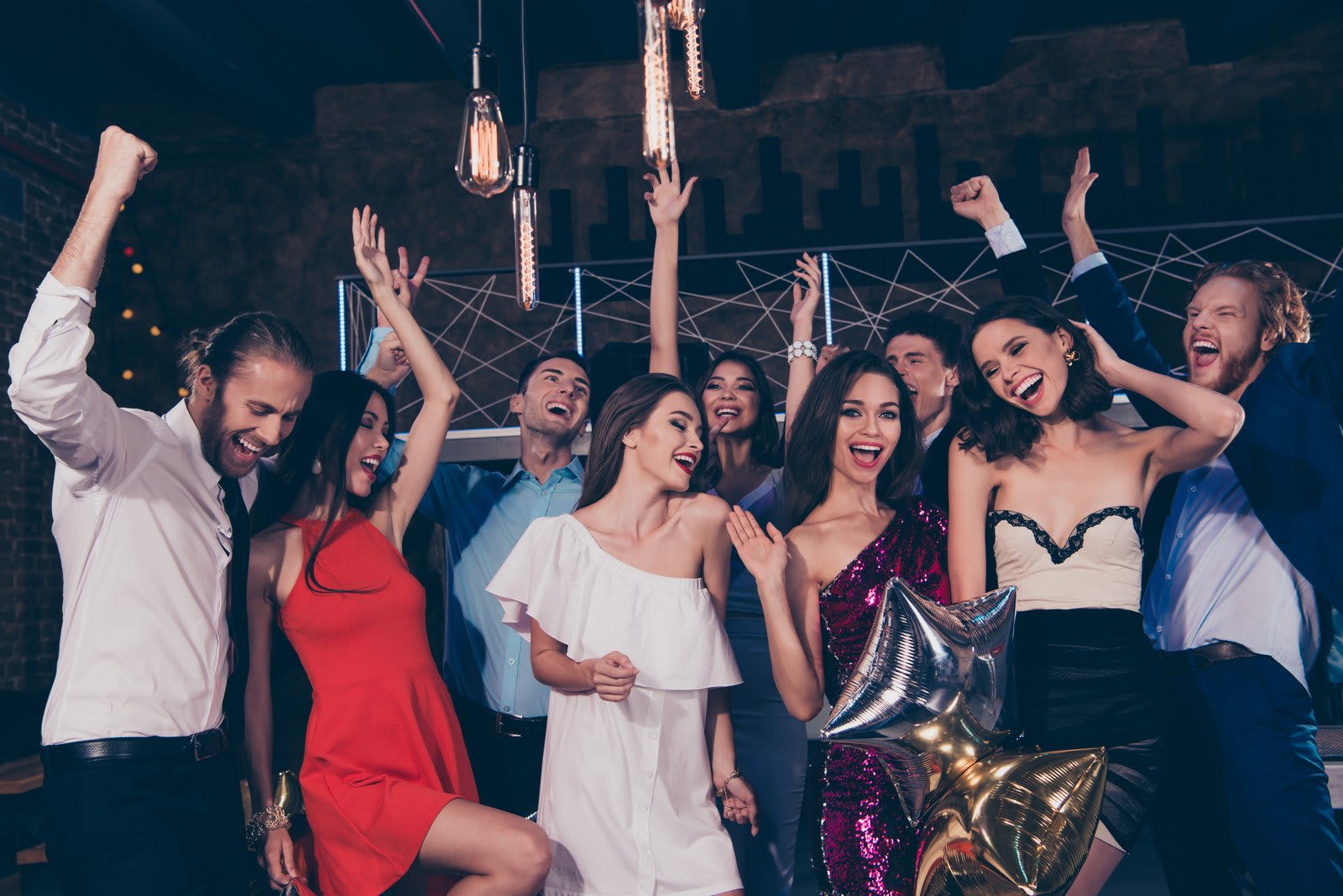 at this public place and enjoy it to the fullest. Plus, after your visit, our limousine service will be readily available to transport you to your next Chicago adventure.
Explore Millennium Park
Another exciting adventure in Chicago could be visiting Millennium Park. It is truly a masterpiece of modern landscape design and artistry. Every year, many tourists come to explore the famous Cloud Gate sculpture, affectionately known as "The Bean," which is placed in this park. Due to the historic significance of the place, it often becomes a challenge to reach the place. However, Spotlimo limo service ensures a hassle-free visit to this iconic park.
Navy Pier | Fun for All Ages
Navy Pier is the ultimate family destination in Chicago. From the iconic Ferris wheel to the Children's Museum, it is a place where fun never ends. SpotLimo Limousine can make your journey here comfortable, and you can enjoy the stunning views of Lake Michigan. While visiting this iconic lake, do not forget to get some picturesque photographs for your mobile wallpaper.
Cultural Exploration at the Art Institute
Chicago's Art Institute is a haven for art enthusiasts. Anyone can spend hours exploring the galleries due to this art institute's impressive collection of various eras and styles. This place is no less than a treasure trove for art fanatics as it exhibits cultural art masterpieces.
Also Read: Are Chicago Limo Services Better Than Uber & Lyft?
Taste Chicago's Culinary Delights
Chicago is famous for its diverse culinary scene, and your adventure would not be complete without trying some deep-dish pizza and Chicago-style hot dogs. SpotLimo Limousine can take you to the city's best eateries. Our drivers know the routes and the best eateries at their fingertips. They ensure you to take you to the best place and ensure you savor every bite.
Shedd Aquarium - Aquatic Wonders
Imagine if you get the chance to witness the marine life. The Shedd Aquarium offers the delight of witnessing aquatic wonders with your naked eye. This aquatic wonderland is perfect for a family outing, from beluga whales to sea otters. SpotLimo Limousine's transportation services ensure you reach the aquarium without any hassle, as the route to this place is always congested with heavy traffic.
Wrigley Field - Catch a Game
Sports fans, rejoice! Wrigley Field is home to the Chicago Cubs, and catching a game here is a quintessential Chicago experience. Let SpotLimo Limousine take you to the ballpark so you can enjoy America's favorite pastime. This is one of the finest adventures a sports lover could ever ask for!
River Cruise - The Architectural Gem
Another great idea for adventuring in Chicago is to glide along the Chicago River in a luxurious limo ride. It will surely be one of Chicago's remarkable architecture on an enchanting river cruise. Also, you can learn about the city's history and iconic buildings. SpotLimo Limousine can arrange a pickup and drop-off for this exciting tour and can guide you through the river cruise.
A Limo Tour to Lincoln Park Zoo
Lincoln Park Zoo is one of the oldest zoos in the country and offers free admission. It is a fantastic place for families to spend an afternoon. SpotLimo Limousine can make your journey comfortable so you can focus on enjoying the animals.
Moreover, please note that this free zoo is home to various animals and offers a serene setting for a stroll. Also, it is an ideal spot for a family outing, especially for kids.
A Limousine Tour of Film Locations
If you are looking for an extraordinary adventure in the Windy City, look no further than the tour of Chicago's Film Locations. This remarkable experience ranks among the top 14 limousine adventures for those eager to discover the charm of Chicago.
You can hire SpotLimo professional chauffeurs who will take you to some of the city's most iconic film locations. As you cruise through the streets, you will encounter scenes straight from cinematic classics like "The Dark Knight" and "Ferris Bueller's Day Off."
Garfield Park Conservatory - A Green Oasis
Another exciting adventure is an escape from the crowded streets of this busiest city and getting shelter in the green oasis of Garfield Park Conservatory.
It is an ideal spot for peace lovers and nature fanatics. The lush greenery of the place adds a distinct aroma to the place. However, the only problem is to get to this place as it is not located on the main highway. Only a professional driver can take you to this tranquil retreat away from the bustling city. SpotLimo Limousine can transport you to this oasis of calm.
Adler Planetarium - Reach for the Stars
What if we tell you that Chicago not only offers a remarkable skyline to witness but a great opportunity to reach the stars? Sounds crazy? Well,
Adler Planetarium lets you explore the universe through captivating exhibits and state-of-the-art telescopes.
So, you can discover the cosmos, enjoy breathtaking sky shows, expand your horizons, and gaze at the countless stars. SpotLimo Limousine ensures a smooth ride to this astronomical wonderland.
Party Like a Rockstar
Limousine Party Bus is one of the most exciting adventures one can have in Chicago. Please note that this exciting adventure allows you and your friends or family to dance, drink, and relish the luxurious side of Chicago while cruising around the city on a party bus.
And, the best part is SpotLimo Limousines are equipped with neon lights, disco balls, surround sound systems, and plush leather seats, so you can kick back and create lasting memories.
Moreover, this idea is also ideal for special occasions like birthdays, concerts, bachelor/bachelorette parties, New Year's Eve, or simply a great idea to spend quality time with friends and loved ones.