Are Chicago Limo Services Better Than Uber & Lyft?
Heavy traffic in Chicago is a common phenomenon due to various factors that contribute to congestion on the roads. We all know that Chicago is a major metropolitan area and a well-recognised hub for business, tourism, and transportation. As a result, the city experiences significant traffic challenges, and it remains a persistent issue in Chicago.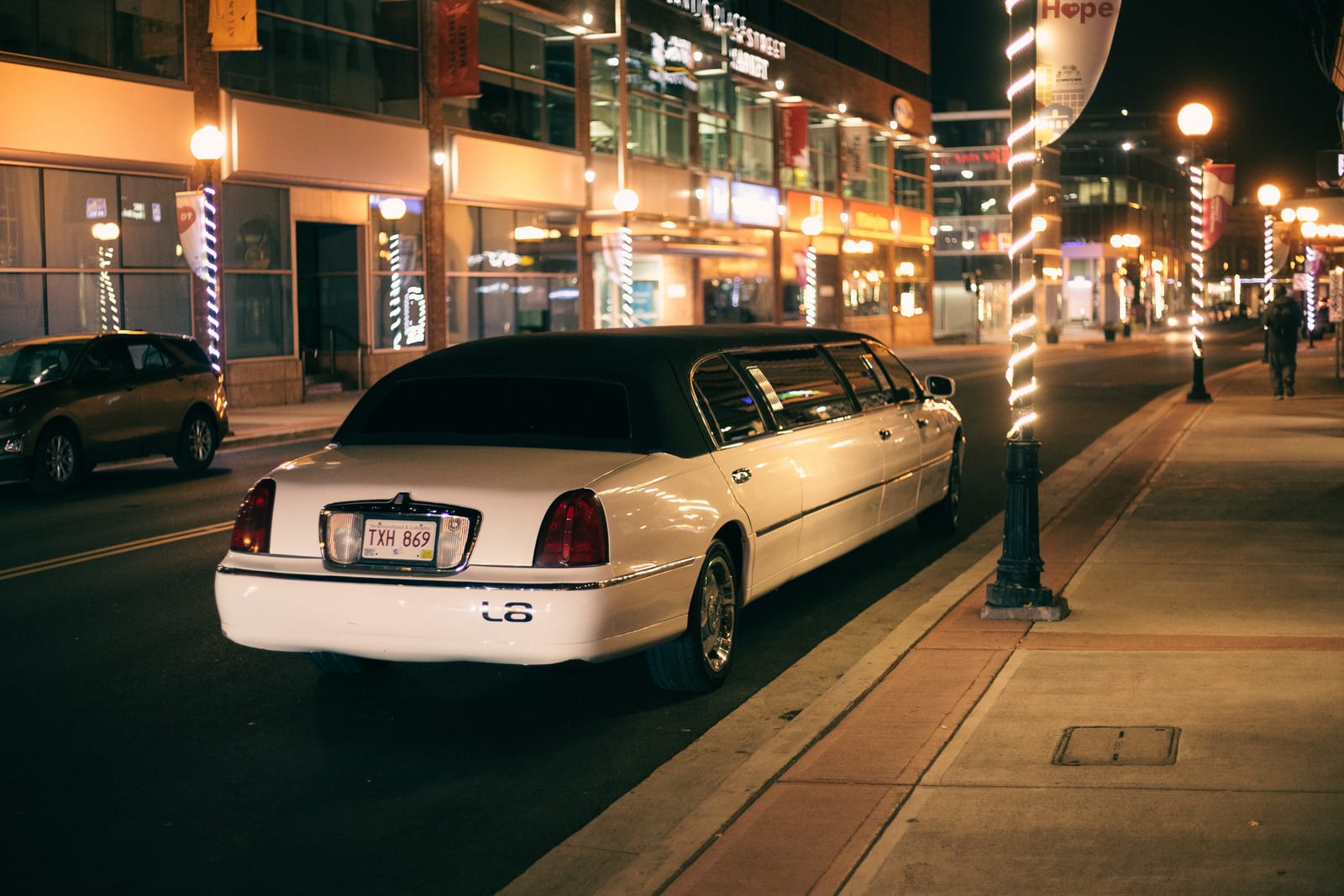 Despite all these challenges, transportation options in Chicago are still abound. The rise of ridesharing services like Uber and Lyft has transformed the way people travel within the city. However, Chicago limo services still hold a significant place amidst these traditional transportation choices.
The question that arises is whether Chicago limo services offer a better experience compared to the convenience and accessibility of Uber and Lyft. In this article, we will explore the various aspects of each mode of transportation to determine which one stands out in the Windy City.
Unmatched Comfort and Luxury

Chicago limo services excel in providing a level of comfort and style that's hard to match. Their spacious interiors and luxurious amenities, limos create a unique and upscale experience.

While Uber and Lyft vehicles offer convenience, they may lack the elegance and refinement that limo services bring to the table.

Also, when it comes to experiencing the Windy City in style, Spotlimo Chicago limo services offer an unparalleled level of comfort and luxury.

So, in short, limousines are a clear winner for those seeking an elevated travel experience in Chicago.

The Reliability Factor

Reliability is crucial, especially in a city like Chicago, where traffic and weather conditions can vary dramatically. Spotlimo Limo Services prides itself on punctuality and professionalism.

When you book a limo, you can expect the vehicle to arrive on time, even during peak hours or inclement weather. Whereas Uber and Lyft provide on-demand rides, which can be convenient for spontaneous travel.

However, during peak hours or special events, this availability can lead to longer wait times. Limo services offer quicker service, especially during high-demand periods.

Learn Tips For Hiring Professionals!

Chauffeurs: The Human Touch

One of the distinct advantages of choosing limo services in Chicago is the presence of professional chauffeurs. These trained professionals not only drive you to your destination but also ensure that your journey is safe, comfortable, and enjoyable.

Chauffeurs add a human touch to your travel experience. They are knowledgeable about the city's attractions and can provide insider tips, enhancing your trip.

While Uber and Lyft drivers offer convenience, they may not always engage on the same level as dedicated chauffeurs.

The Chicago Experience

Exploring Chicago goes beyond just reaching your destination. It is about soaking in the city's essence and incredible beauty. Limousines offer panoramic views of the city's iconic skyline, allowing you to take in the beauty and energy of Chicago's streets.

Whether it is cruising down Lake Shore Drive or making a grand entrance

at a renowned restaurant, the experience of Chicago from a limousine is unparalleled.

While Uber and Lyft focus on efficiency, they may not capture the spirit of the city quite like a luxurious limo ride can.

Tailored Services for Special Occasions:

Chicago is known for its vibrant cultural scene and a host of special events year-round.

For occasions like prom nights, anniversaries, and corporate galas, limo services offer more than just transportation. They provide an entire experience that starts from the moment you step into the vehicle.

Limo services in Chicago often offer tailored packages to suit various events. From red-carpet entrances to personalized decorations, these services create memories that last a lifetime. While Uber and Lyft are great for daily commuting, they may not capture the essence of a significant event like a limousine can.

Group Travel and Special Occasions

For group travel and special occasions, limo services hold a clear advantage. With their spacious interiors, limos can accommodate larger groups comfortably, making them a popular choice for weddings, parties, prom nights, and corporate events.

Uber and Lyft, while offering options for larger groups, might not provide the same level of comfort and sophistication.

Customized Amenities

In addition to the overall comfort, Chicago limo services often offer customized amenities that cater to passengers' specific needs. These amenities can range from entertainment systems and Wi-Fi connectivity to privacy partitions and refreshments.

Whether you are preparing for an important meeting or simply want to unwind during your journey, these additional amenities enhance the travel experience. While Uber and Lyft offer basic in-car amenities, limo services go the extra mile to ensure that your ride is tailored to your preferences.

Technology and Convenience

Limousine services leverage technology to provide convenient and efficient online pre-booking. It also provides real-time tracking and ensures a seamless experience for passengers who value both luxury and efficiency.

While Uber and Lyft are lauded for their user-friendly apps that streamline the booking process, however, some individuals prefer the personalized touch of calling a Chicago limo service and discussing their requirements directly with a representative. This direct communication can lead to more tailored experiences.

Better Privacy

Privacy is a vital consideration for many travellers, especially when discussing business matters or personal conversations. Limousines in Chicago come equipped with privacy partitions that allow you to have confidential discussions without any concerns.

Uber and Lyft vehicles, while convenient, lack the same level of privacy. However, in limos, you can conduct business calls, hold meetings, or have personal conversations without worrying about who might overhear.
The Final Take
To conclude, the comparison between Chicago limo services, Uber, and Lyft reveals a nuanced dynamic.
While ridesharing platforms offer convenience and accessibility, limo services bring a unique blend of unmatched comfort, reliability, personalized chauffeur service, and the ability to capture the true essence of the city.
And, SpotLimo Limousine services stand out as a symbol of elegance, making them the preferred choice for those seeking a refined and memorable travel experience in the bustling city of Chicago.