7 Things To Look For In A Chicago Limo Service | Ultimate Guide 2023
Who would not want to explore the city of the amazing skyline and twisting streets of Chicago in full style and grandeur?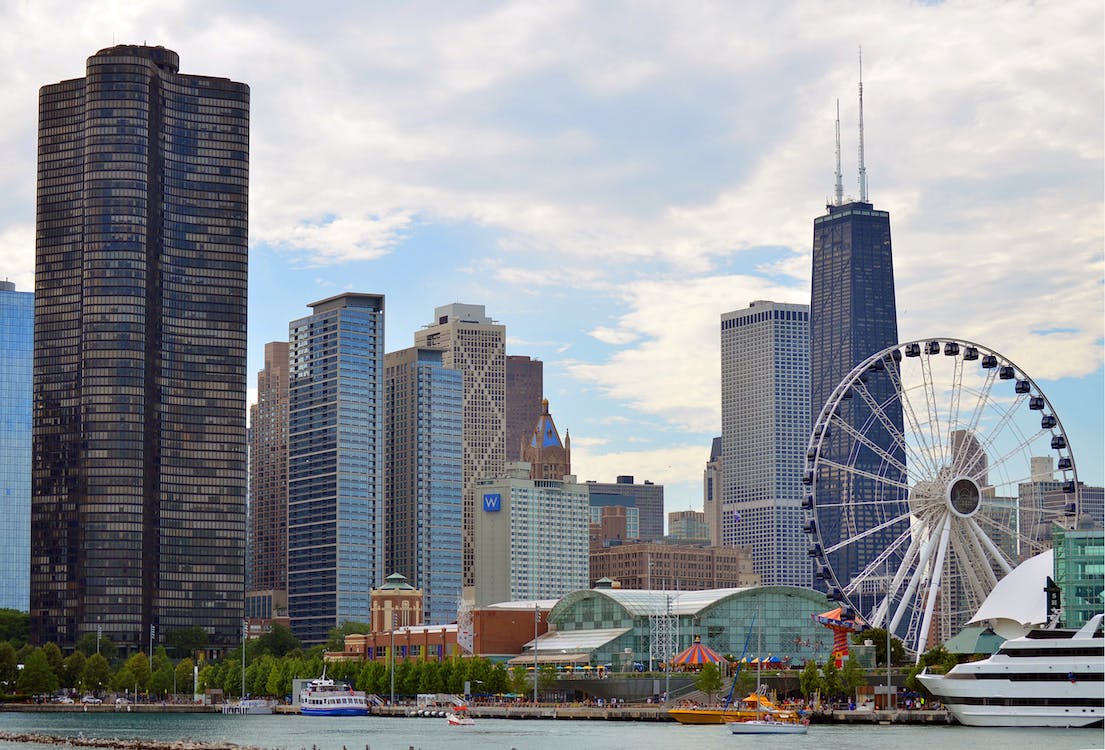 Like, this Windy City urges tourists to explore the city in proper glamour and style to have a truly remarkable experience. And it is no secret that nothing elevates the traveling experience quite like the comfort and luxury of a Chicago limo service.
Whether you are roaming into the heart of downtown for a special event, aiming to make a statement at a business engagement, or simply planning a night out on the town, the right limo service can transform your journey into an unforgettable experience.
But, the problem lies in selecting the right limousine service in Chicago. Just know that it does not involve any rocket science. Instead, you just need to be a little more conscious while booking a limo service. All you need to do is follow a checklist we share below.
Below we have compiled this comprehensive guide to help you identify the 7 key elements that are crucial for an exceptional Chicago limo service experience.
Fleet Variety

First thing first; the available fleet variety is one of the most crucial aspects that should be considered when choosing a Chicago limo service.

A reputable Chicago limo service should offer an extensive fleet of vehicles to cater to different preferences and occasions.

Whether you're planning a luxurious wedding, a corporate event, a spacious SUV for a family trip, or a night out on the town, having a range of vehicles to choose from is essential. Therefore, you need to look for a company that offers a variety of fleets that make a great match for all events.

Be it sleek sedans or spacious SUVs and elegant stretch limousines, a legit Limo service provider company offers all as it demonstrates the company's commitment to meeting diverse customer needs.

Check out the possible fleet options!

Clean and Well-Maintained Vehicles

The fleet condition is another pivotal criterion when selecting a limo service provider in Chicago. It is because the fleet condition impacts safety, comfort, professionalism, and overall satisfaction.

Opting for a provider that offers clean and well-maintained vehicles can significantly improve your overall experience and ensure an enjoyable journey. Here's why this factor is of utmost importance:
Safety and Reliability - Clean and well-maintained vehicles reflect a commitment to safety and reliability. When a limo service provider invests in keeping their fleet in top condition, it demonstrates their dedication to providing safe transportation. Regular maintenance checks, including inspections of brakes, tires, lights, and engine components, minimize the risk of unexpected breakdowns and ensure that you reach your destination without any hitches.
Comfort and Enjoyment - The state of the vehicle's interior greatly influences your travel experience. A clean and well-kept interior provides a comfortable and pleasant environment during your journey. Stains, odors, and wear and tear can diminish the enjoyment of your ride. Reputable limo service providers prioritize cleanliness, ensuring that you travel in a space that is both comfortable and visually appealing.
Hygiene and Health - In today's health-conscious environment, maintaining a clean and hygienic vehicle interior is essential. A limo service provider that places emphasis on cleanliness is proactive in ensuring that the interior is regularly sanitized, promoting a healthy environment for passengers.
Attention to Detail - Choosing a limo service with clean and well-maintained vehicles showcases the provider's attention to detail and professionalism. It reflects their commitment to delivering a seamless and impressive experience from start to finish, demonstrating that they value your satisfaction as a customer.
Also Read: Why Get a Limo Service in Chicago?
Professional Chauffeurs
The heart of any outstanding limo service is its team of professional chauffeurs.
A top-tier Chicago limo service only hires experienced and well-trained drivers who prioritize your safety, comfort, and punctuality. These chauffeurs are not just skilled drivers but also knowledgeable guides who are familiar with the city's routes and attractions.
Moreover, they provide a seamless and enjoyable experience, ensuring that you arrive at your destination on time and in style.
Read About WizSpeed's professional chauffeur services that also include multi-lingual chauffeur service.
Exceptional Customer Service
Exceptional customer service is one of the few hallmarks of a Chicago limo service that stands out from the rest. From your initial inquiry to the moment you step out of the limousine, the company should provide attentive and personalized support.
Therefore, you need to opt for a limo service that is responsive to your questions, transparent about pricing, and willing to accommodate any special requests you might have. A customer-centric approach reflects the company's commitment to making your experience unforgettable.
Pricing Transparency
When searching for a Chicago limo service, it is essential to find one that is upfront and transparent about its pricing.
Hidden fees and unexpected charges can sour the experience, so choose a service that provides a clear breakdown of costs. Whether you are looking for an airport transfer, a special event, or an hourly rental, knowing the exact price beforehand helps you make an informed decision and avoid any unpleasant surprises.
Also, Please note that transparent pricing plays a pivotal role in establishing trust and credibility between the limo service provider and the customer. By clearly presenting all costs associated with the service upfront, customers can confidently evaluate whether the service aligns with their budget and needs.
Positive Reviews and Reputation
In today's advanced world, it is easier than ever to gauge the reputation of a Chicago limo service. So, before making your decision, take the time to read reviews and testimonials from previous clients.
Notably, a service with consistently positive feedback demonstrates its commitment to providing excellent service and customer satisfaction. All you need to do is look for reviews that highlight punctuality, professionalism, and overall experience.
Please take these indicators seriously as they can guide you toward a limo service that aligns with your expectations.
Extra Amenities and Services
To truly make your experience memorable, it is better to inquire about any additional amenities or services that the limo company offers. This could include complimentary drinks, entertainment systems, Wi-Fi, and more. Notably, these extra touches can elevate your journey from ordinary to extraordinary.
The Final Take
To conclude, finding the ideal Chicago limo service does not need any complex decisions; rather, it merely involves a conscious approach during booking. We have already provided a comprehensive checklist in this article that will help you identify the key elements for an exceptional limo service experience.
By focusing on these aspects, you are well on your way to finding the perfect Chicago limo service for your next event or outing.